Axis Game Factory's AGFPRO 3.0
Axis Game Factory's AGFPRO 3.0
WICHTIG: Der Aktivierungsschlüssel muss mit einem gültigen Steam-Konto verwendet werden. Internet-Anbindung.
ÜBER DAS SPIEL
---
AGFPRO 3.0
is a comprehensive toolset designed to provide game developers and enthusiasts with a powerful and rapid level creation, terrain/vegetation editing, lighting and atmosphere system.
AGF is an independent product that empowers users to create game levels and environments for many types of game genres, and the AGFPRO 3.0 PREMIUM version is also designed to work in concert with the Free and Pro versions of the Unity 4 game engine to allow further customization and game publishing. AGF runs on the PC, MAC and LINUX systems.
AGF empowers developers to rapidly create game maps, sculpt terrain and design levels quickly and easily. With over 500 assets pre-stocked in the warehouse, along with 28 pre-set themes and 8 sample maps, developers and enthusiasts can begin creating levels in minutes. AGFPRO 3.0 PREMIUM includes all of the necessary plug-ins, scripts and shaders to allow users the ability to import AGF scenes into Unity4.
Please note that in order to use AGFPRO Premium (DLC), you must first purchase AGFPRO.
FEATURES
---
User-Friendly Project Creation Wizard


Intuitive User Interface with "Radial Menu" to expedite workflow


Advanced Terrain Creation System


Paint, Sculpt and Plant vegetation individually or simultaneously


Sophisticated Brush Support


Real Time Terrain Deformation and Painting System with Tri-Planar Texturing with Normal Maps


Tri-Planar Shaders and Texturing


Terrain Texture Color Tinting Feature


Advanced Vegetation System


Advanced Global Vegetation Editor


Fully featured lighting and atmosphere configuration allows quick real time and runtime customization


Customized Lighting System


Fog System


Skyboxes – Select skybox cube maps with the ability to apply rotation & tint


Beautiful water system with sliders for wave direction, speed, intensity, refraction/reflection color and foam properties


Geometry Brush System


User-friendly file saving thumbnail generation for scenes when saved


Extensive Presets to quickly start scenes (28 included)


Audio Window


Independent Pre-Fab Mode to create complex collections of assets outside of your scene


Fully featured transformation tools include:


Intuitive Grid-Snapping and Collision Detection easily place objects in scene


Two internal players and three external players included


AGFPRO basic users now have the ability to import their AGF scenes into Unity Free and Pro
SYSTEMVORAUSSETZUNGEN
---
Windows
Minimum:
OS: Windows 7 or better
Processor: One Intel or AMD 3.0 GHz processor(s) or better
Memory: 1 GB RAM
Graphics: Nvidia video cards made in 2009 - 2013 Intel 4000 - 5000
DirectX: Version 10
Hard Drive: 700 MB available space
Sound Card: N/A
Additional Notes: On 64 bit machines the following must be installed - Microsoft Visual C++ Redist (64)
Recommended:
OS: Windows 7 or better
Processor: Eight Intel or AMD 3.0 GHz processor(s) or better
Memory: 16 GB RAM
Graphics: Nvidia Geforce GTX Titan
DirectX: Version 11
Hard Drive: 700 MB available space
Sound Card: N/A
Additional Notes: On 64 bit machines the following must be installed - Microsoft Visual C++ Redist (64)
Mac
Minimum:
OS: Snow Leopard or better
Processor: One Intel 3.0 GHz processor(s) or better
Memory: 1 GB RAM
Graphics: Nvidia video cards made in 2009 - 2013 Intel 4000 - 5000
Hard Drive: 700 MB available space
Sound Card: N/A
Additional Notes: More is better
Recommended:
OS: Snow Leopard or better
Processor: Eight Intel or AMD 3.0 GHz processor(s) or better
Memory: 16 GB RAM
Graphics: Nvidia Geforce GTX Titan
Hard Drive: 700 MB available space
Sound Card: N/A
Additional Notes: More is better
Linux
Minimum:
OS: Ubuntu 12.04 or better
Processor: Intel or AMD
Memory: 1 GB RAM
Graphics: Nvidia video cards made in 2009 - 2013 Intel 4000 - 5000
Hard Drive: 700 MB available space
Sound Card: N/A
Additional Notes: More is better
PC-Voraussetzungen
Windows
Minimum:
OS: Windows 7 or better
Processor: One Intel or AMD 3.0 GHz processor(s) or better
Memory: 1 GB RAM
Graphics: Nvidia video cards made in 2009 - 2013 Intel 4000 - 5000
DirectX: Version 10
Hard Drive: 700 MB available space
Sound Card: N/A
Additional Notes: On 64 bit machines the following must be installed - Microsoft Visual C++ Redist (64)
Recommended:
OS: Windows 7 or better
Processor: Eight Intel or AMD 3.0 GHz processor(s) or better
Memory: 16 GB RAM
Graphics: Nvidia Geforce GTX Titan
DirectX: Version 11
Hard Drive: 700 MB available space
Sound Card: N/A
Additional Notes: On 64 bit machines the following must be installed - Microsoft Visual C++ Redist (64)
Mac
Minimum:
OS: Snow Leopard or better
Processor: One Intel 3.0 GHz processor(s) or better
Memory: 1 GB RAM
Graphics: Nvidia video cards made in 2009 - 2013 Intel 4000 - 5000
Hard Drive: 700 MB available space
Sound Card: N/A
Additional Notes: More is better
Recommended:
OS: Snow Leopard or better
Processor: Eight Intel or AMD 3.0 GHz processor(s) or better
Memory: 16 GB RAM
Graphics: Nvidia Geforce GTX Titan
Hard Drive: 700 MB available space
Sound Card: N/A
Additional Notes: More is better
Linux
Minimum:
OS: Ubuntu 12.04 or better
Processor: Intel or AMD
Memory: 1 GB RAM
Graphics: Nvidia video cards made in 2009 - 2013 Intel 4000 - 5000
Hard Drive: 700 MB available space
Sound Card: N/A
Additional Notes: More is better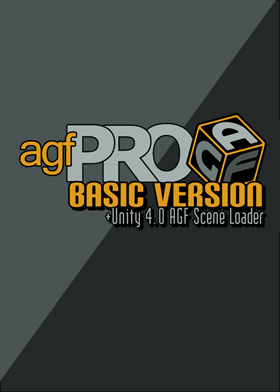 Sprache:

English

Genre:

Plattform:

Win 7 32/64 bits Win 8 32/64 bits

Linux

Mac OS X Mac

Anzahl der Spieler:

1

Releasedatum:

19/11/2013

Hersteller